---
Exploring Tokyo's Downtown Katsushika
---
---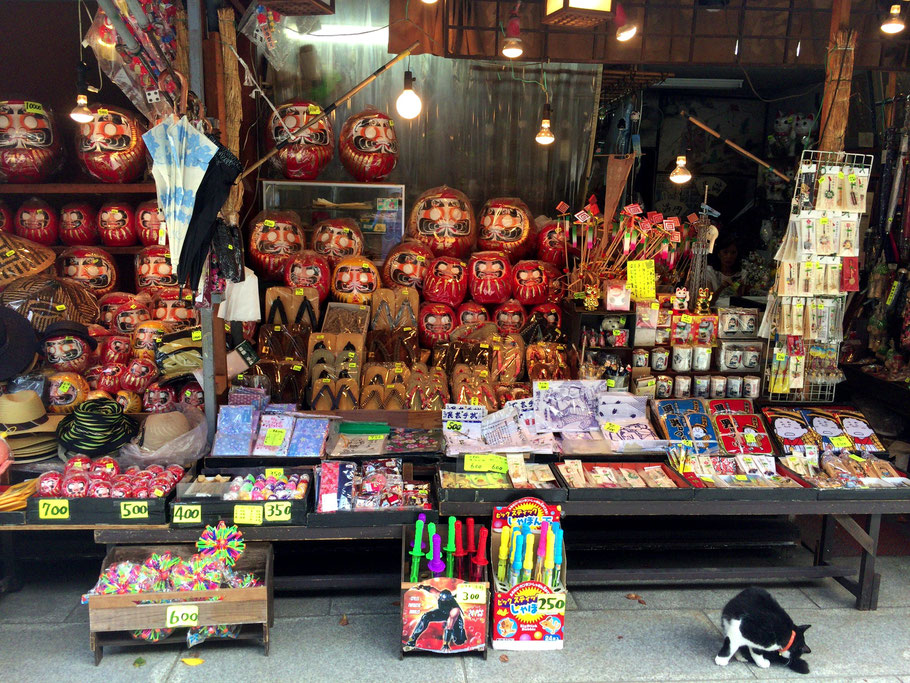 ---
Katsushika is on the east end of Tokyo and is widely known for shibamata city: Tokyo's old downtown full of nostalgic feeling of Showa-era (1926-1989).
Shibamata has a lot in common with Asakusa: They are Tokyo's downtown and they have famous temples (Asakusa: Sensoji, Shibamata: Taishakuten) and old-fashioned shopping streets (Asakusa: Nakamise Arcade, Shibamata: Taishakuten Sando). And sure Shibamata also has many delicious Japanese restaurants! Especially, freshwater fish cuisine restaurants are famous because river fish can be taken from the Edo river.
---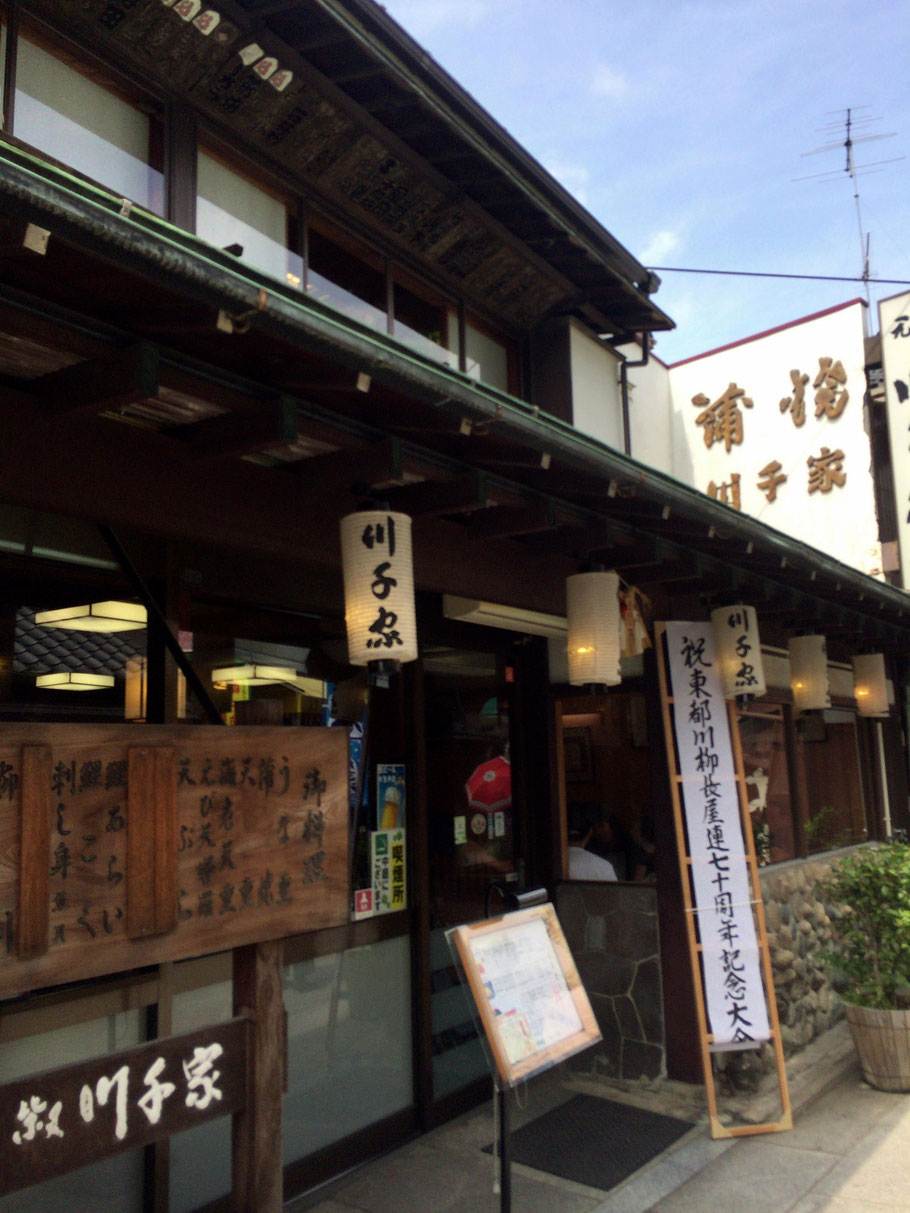 Kawachiwa, a restaurant serving freshwater fish cuisine, has been in operation for 250 years.
---
Taishakuten is a temple of the Nichiren sect of Buddhism with 400 years of history. It's most famous for its Japanese garden and the adornment of intricate wooden carvings, portraying the world of Lotus Sutra, a scripture for Nichiren sect of Buddhism.
---
Taisyakuten Temple. Entrance fee to the garden&carvings is 400 yen.
---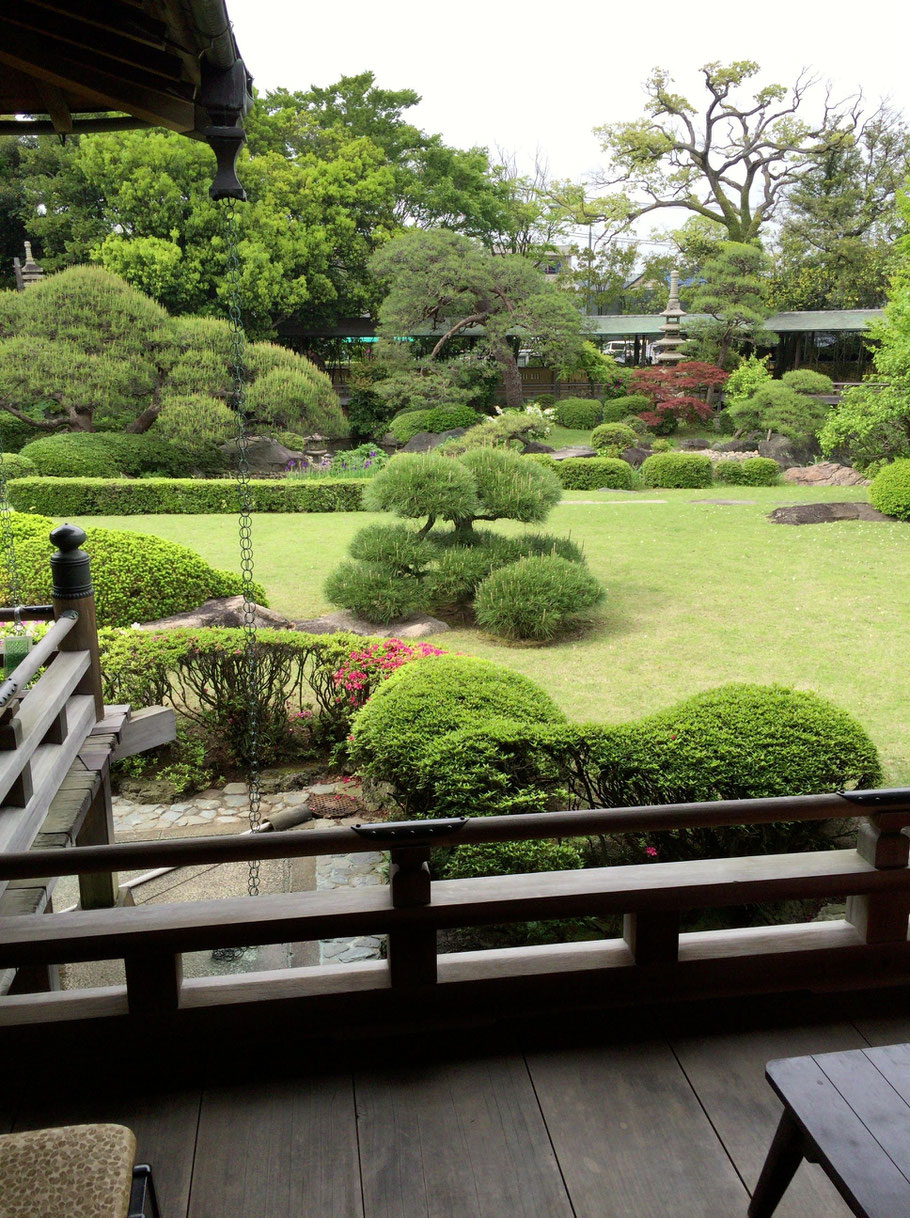 Green teas are served for free in the Japanese garden.
---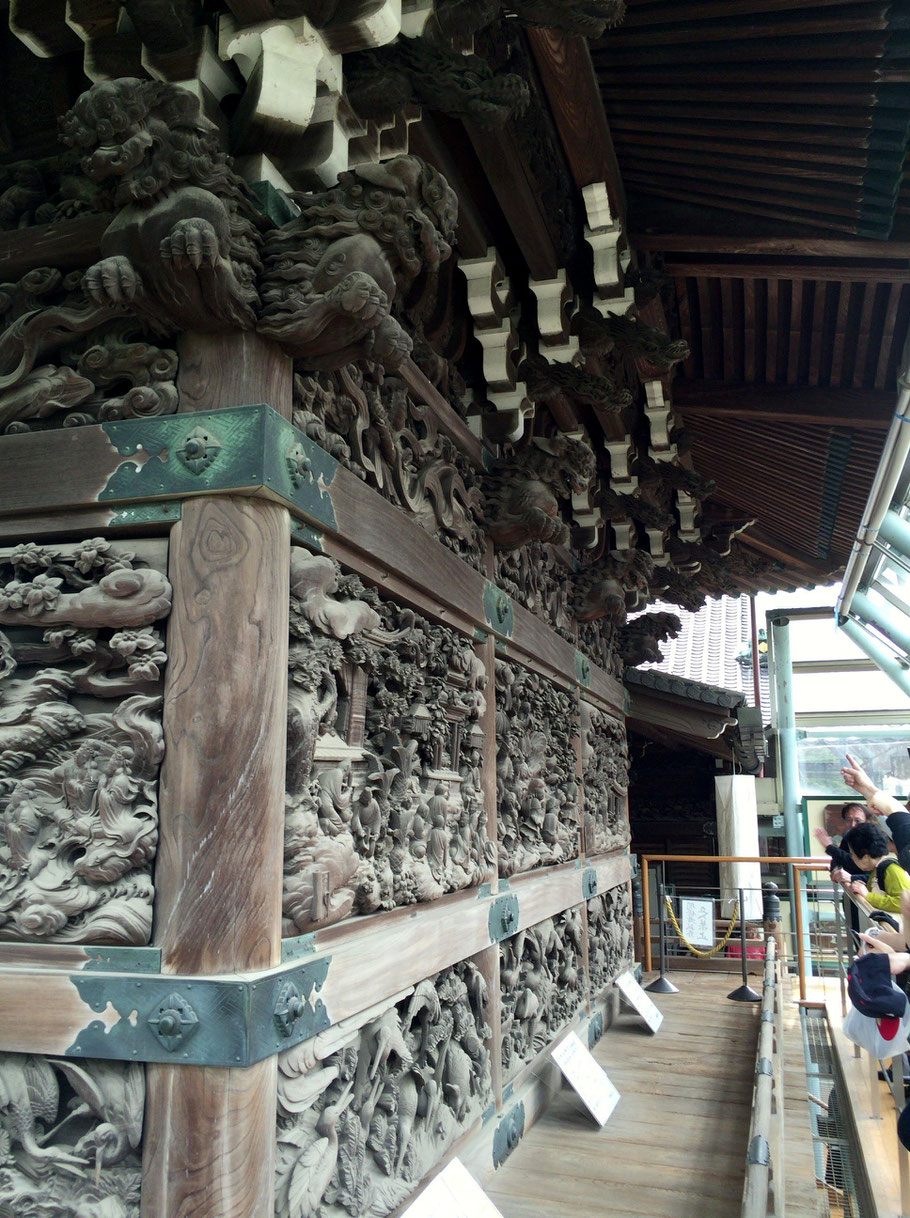 Elaborately carved sculptures depicting the world of Lotus Sutra, the scripture for Nichiren sect of Buddhism.
---
Next to Taishakuten, there is Yamamoto-Tei, a traditional Japanese house with a beautiful Japanese garden. Entrance fee is 100 yen. The garden was ranked as the 3rd best Japanese garden by an American magazine Sukiya living, specializing in Japanese gardens.
---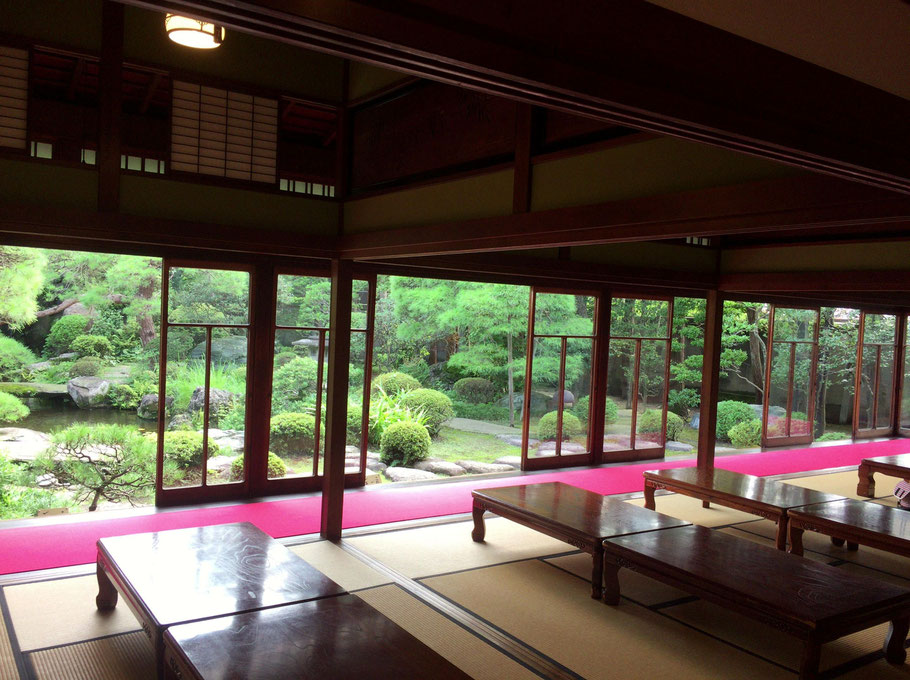 ---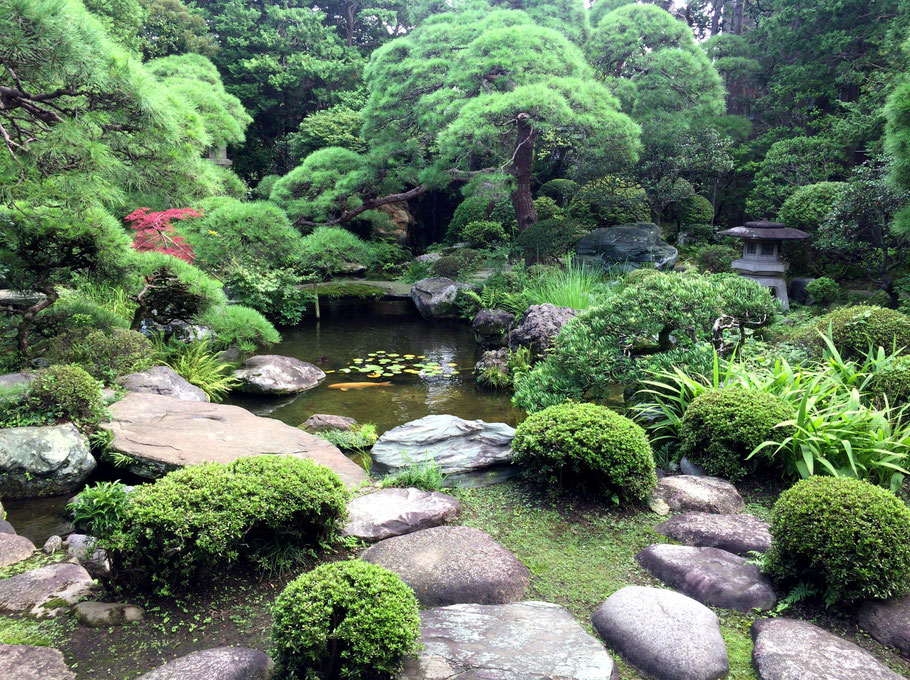 It was selected as the 3rd best Japanese Garden by an American magazine, followed by Adachi Art Museum in Simane prefecture (1st) and Katsurarikyu in Kyoto prefecture (2nd).
---
Shibamata is located along the Edo river and there has been a famous service of Yagiri No Watashi (a manpower rowboat that takes passengers across the Edo river) for 400 years. Along with Taishakuten, Yagiri No Watashi has been designated as one of Japan's 100 soundscape selections. Sounds of birds, freshwater fish and a stroke of a rowing boat will take you to the world that has been standstill for 400 years! There will not in service if it's raining, windy, or in specified days. Please check the availability before you go there.
---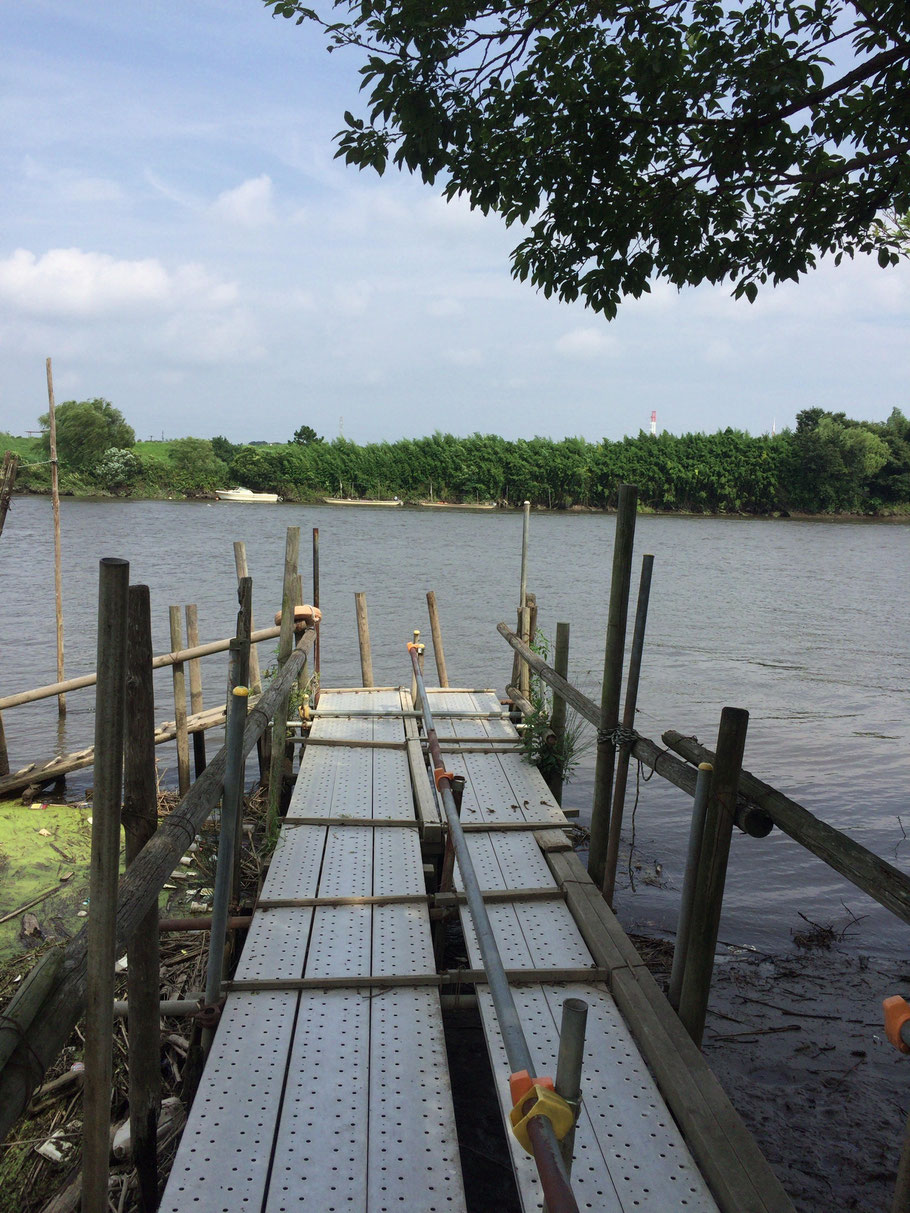 ---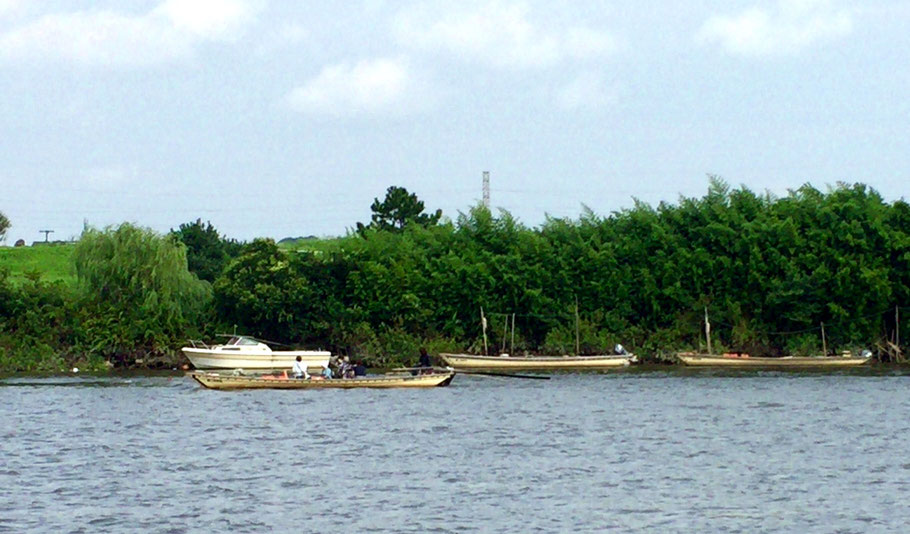 The rowboat goes to and from the opposite shore of the Edo river. The round trip fee is 400 yen and it will take around 15 minutes.
---
Walking along the Edo river, there is a really huge park, Mizumoto Park. It is the only park in Tokyo that has beautiful riverside views. Iris flower festival is held in Mizumoto Park in early June every year. Because of the magnificent natural scenery, you will surely forget you're in Tokyo!
---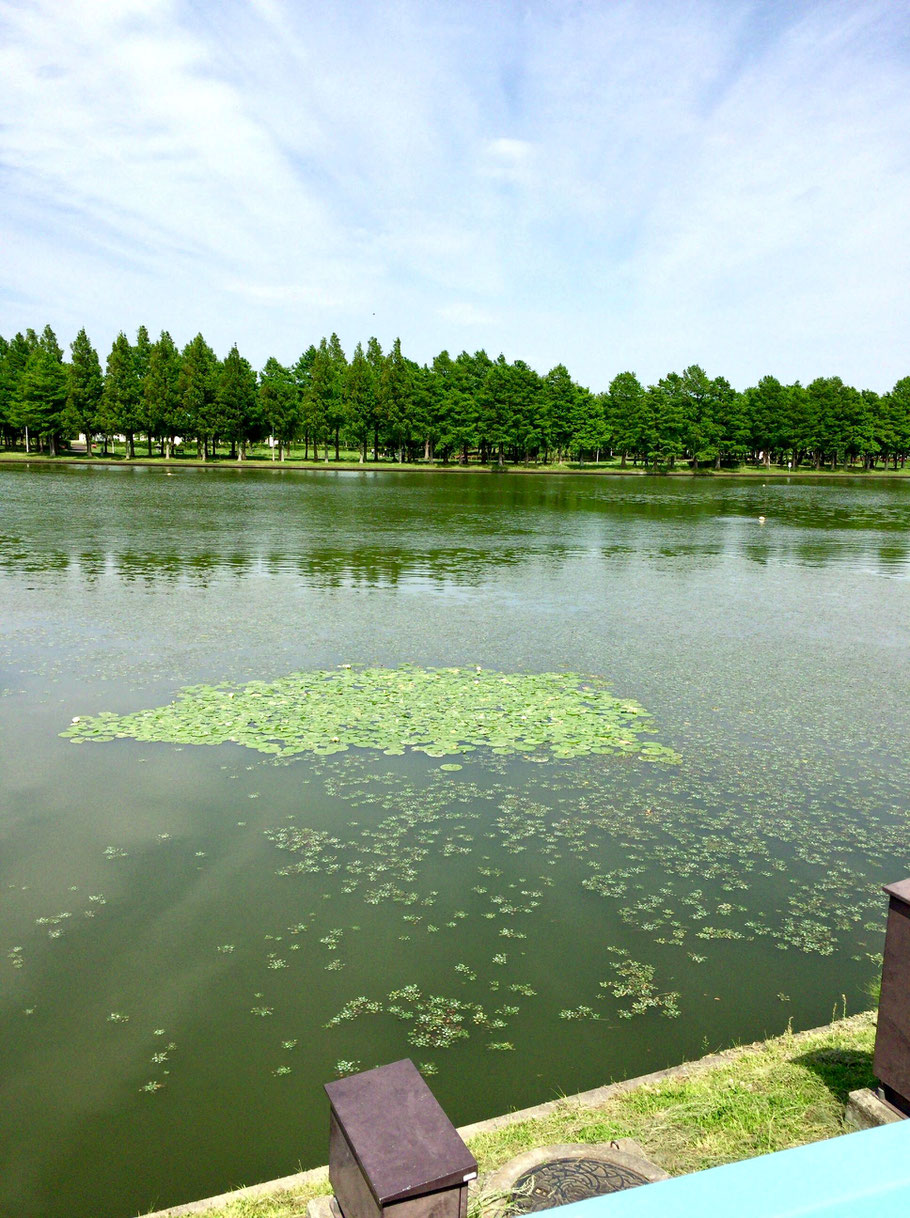 Mizumoto Park is 76.7 hectares in area.
---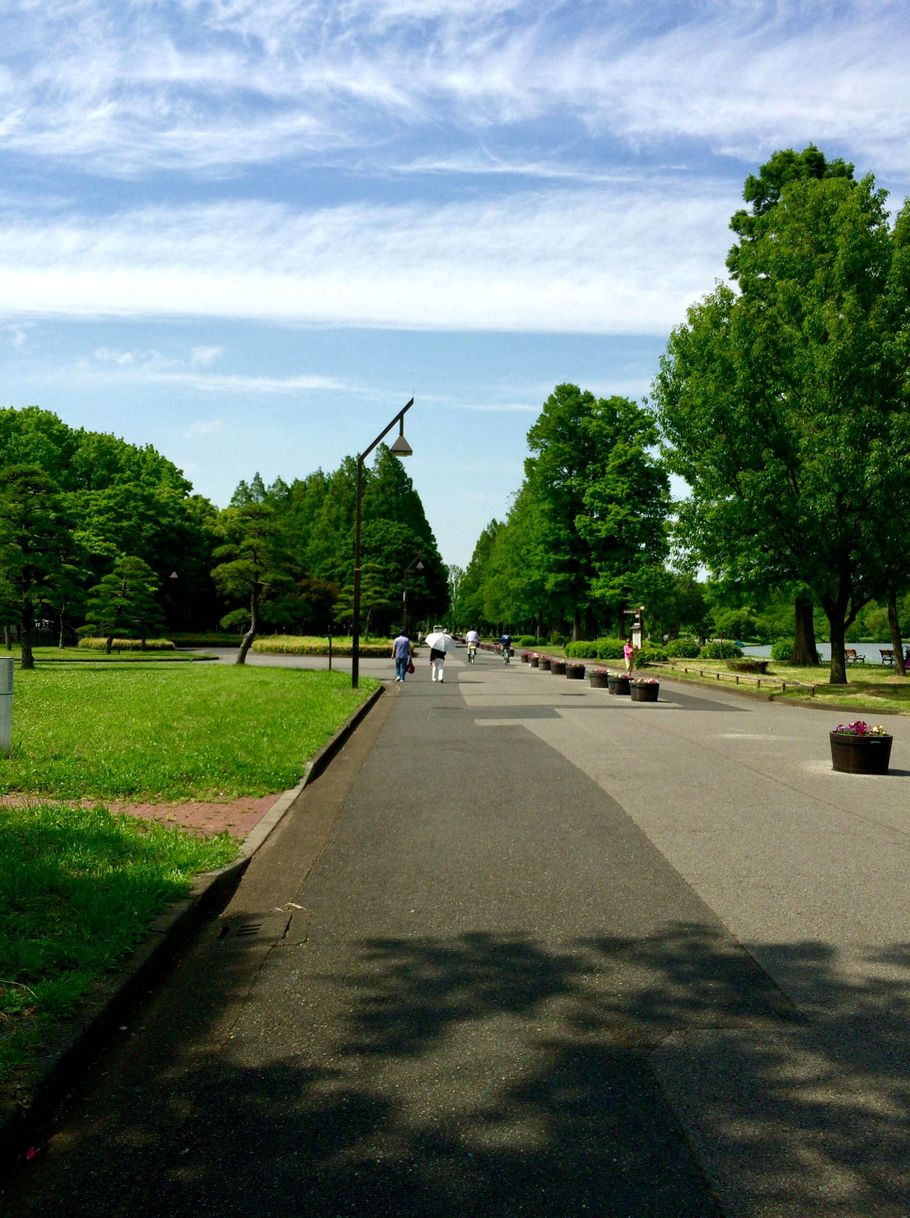 It's the perfect place in Tokyo to relax your body&mind, surrounded by great nature.
---
I was born and grow up near Katsusika area. When I think of Katsusika, the scenery of the Edo river, large forests in Mizumoto Park, and orange sunset with traditional Japanese houses come to mind. By adding Katsushika to your day trips to Tokyo, your memory in Tokyo will be surely enriched. It's definitely worth visiting and, believe me, it's as good as Asakusa and Yanaka!
---
---
---